bestbet Knockout Series - The HAYMAKER
Richard Malone Wins The HAYMAKER!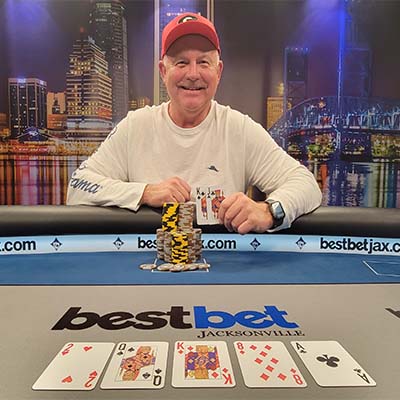 Richard Malone made quite a comeback from Saturday's Day 1 of The HAYMAKER, a $2,000 No Limit Hold'em Tournament with $500 bounties at bestbet Jacksonville. Day 1 of The HAYMAKER ended with the final eight players with Malone having the shortest stack out of the group. When the final table played out on Sunday, Malone made some great plays working his way up to the top and finishing as the Champion taking home the first place payout of $23,70 after a two-way chop with Paul Petraglia.
All of the final table action was livestreamed on bestbetLIVE and can be watched here.
The HAYMAKER brought in a total of 66 entries bringing the prize pool to $85,800. View the full tournament results.
The Final Table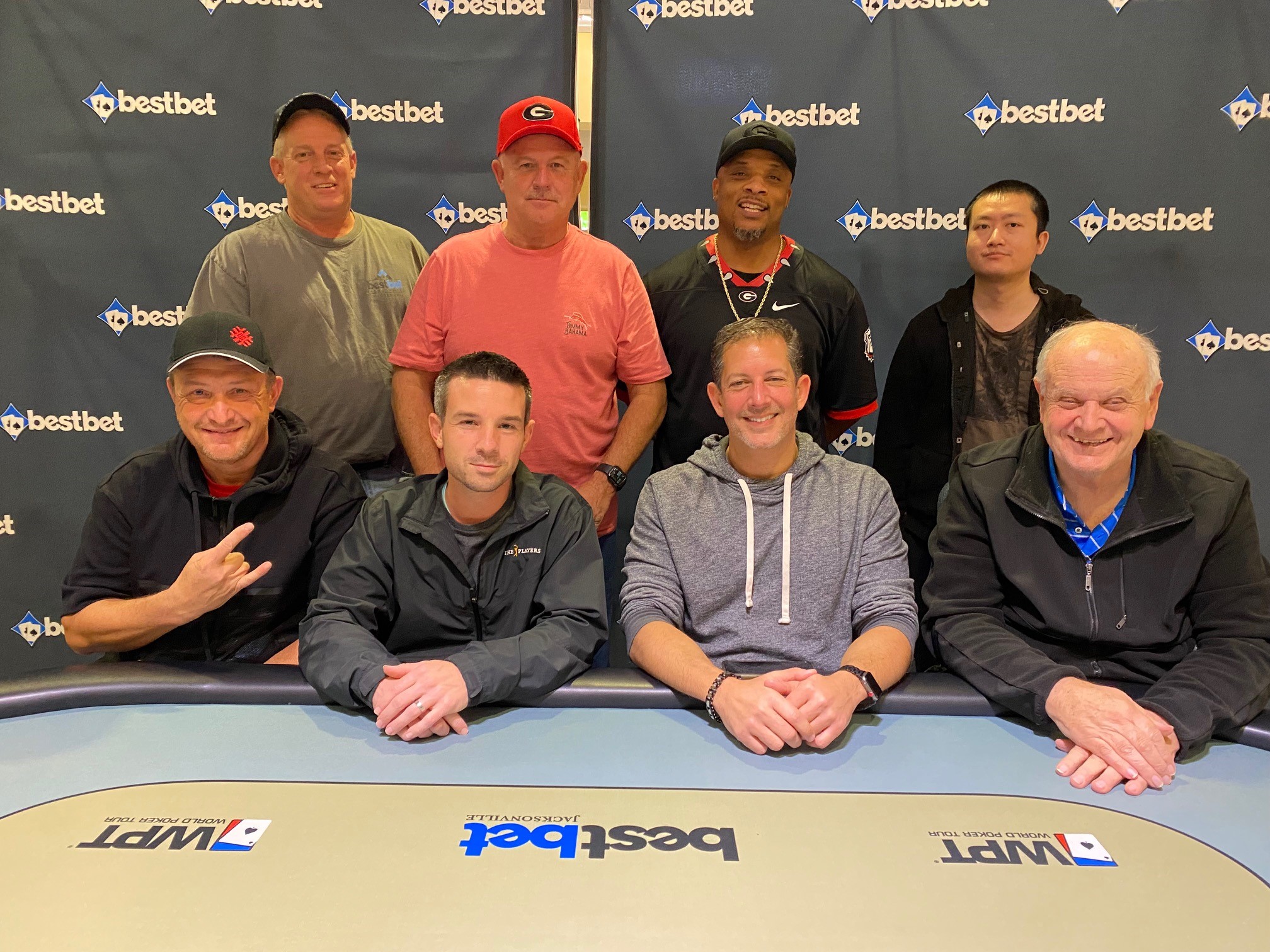 The HAYMAKER Tournament's final tabled included the following players ending Saturday's Day 1 with with following chip counts, noted below. These players will meet up on Sunday, November 14th for the final table at bestbet Jacksonville.
Gregory Goater - Chapin, SC - 478,000
Mark Shulla - Ponte Vedra Beach, FL - 270,000
Paul Petraglia - St. Augustine, FL - 218,000
Dennis Bergeron - St. Augustine, FL - 182,000
Paul Chung - Jacksonville, FL - 179,000
Corey Major - Jacksonville, FL - 157,000
Tamarovych Volodymr - Panama City, FL - 116,000
Richard Malone Jr. - Macon, GA - 70,000